Missing Child
Do not wait 48 hours to report your child missing. There is no time limit that you must wait to report a person as missing, whether he/she is considered missing or a runaway.
Providing Missing Person Data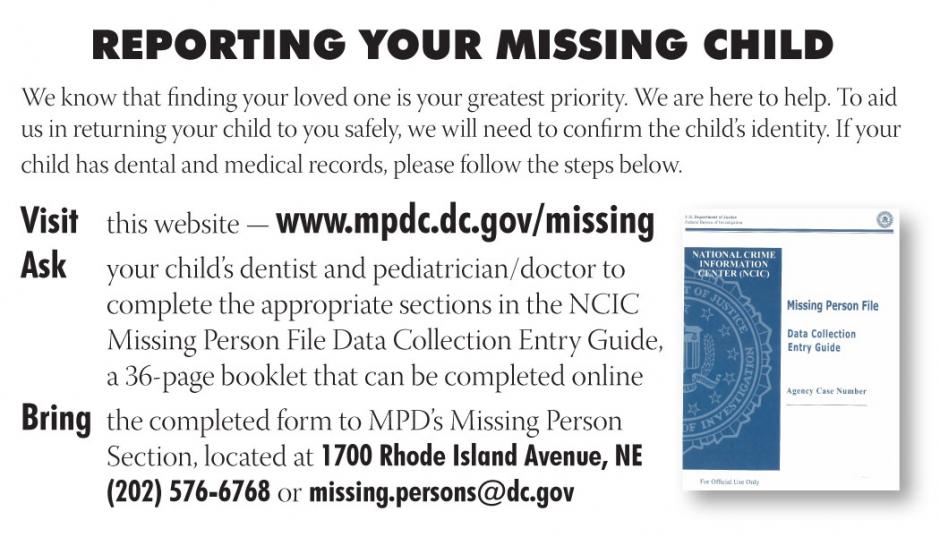 Missing Persons Guide
The Missing Persons Guide instructs parents or guardians how to take action on missing or runaway children. The guide also provides parents with instructions on immediate action for missing children. The first 48 hours following a missing or runaway episode are the most important in locating your child. While many runaway children return home, or—in the case of missing children—are located during this period, it is critical to take every action available to help locate and safeguard your children.
Resources in Spanish
Other Useful Websites
Persons other than children or teens who are considered missing are handled by the district police stations. If you feel this situation is serious, please dial 911 or locate your district station.