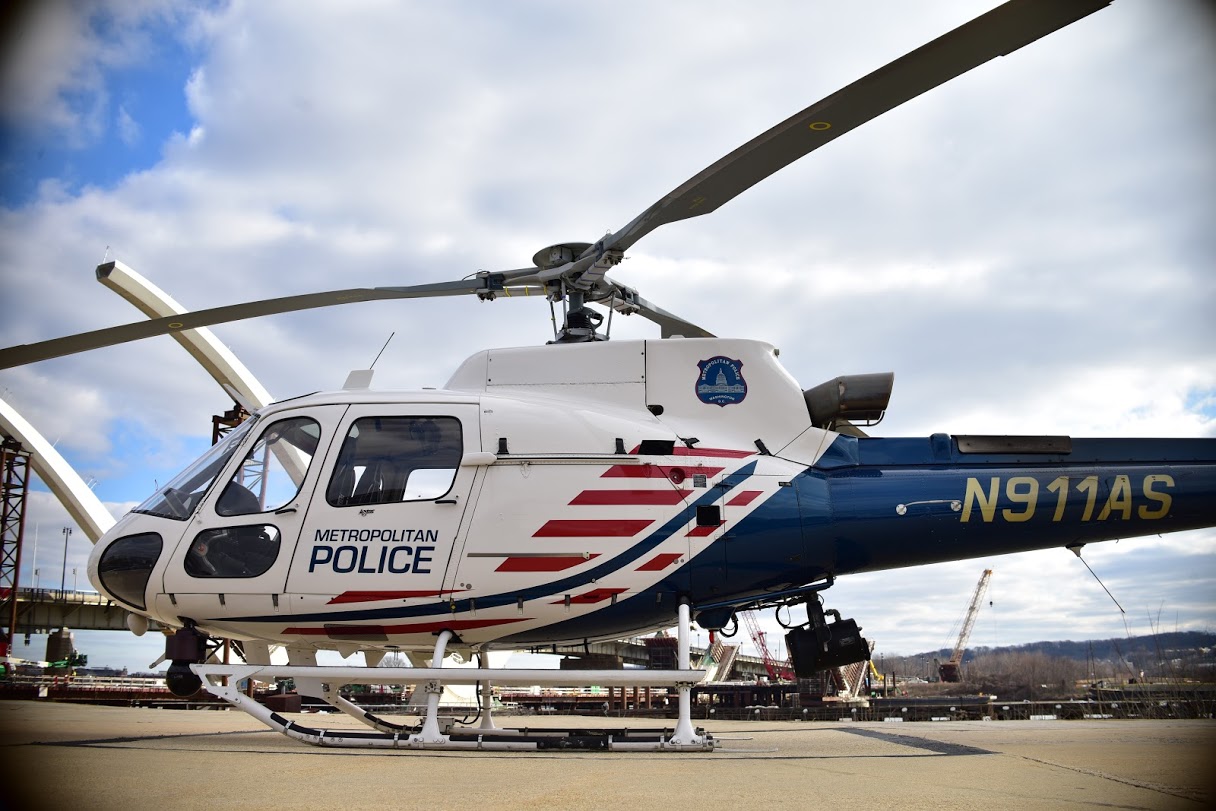 The Metropolitan Police Department's Air Support Unit provides a variety of support missions to our patrol districts and other specialized units in Washington, DC. These missions include aerial surveillance, search and rescue operations, traffic monitoring and reporting; as well as, the timely dissemination of information to involved law enforcement units.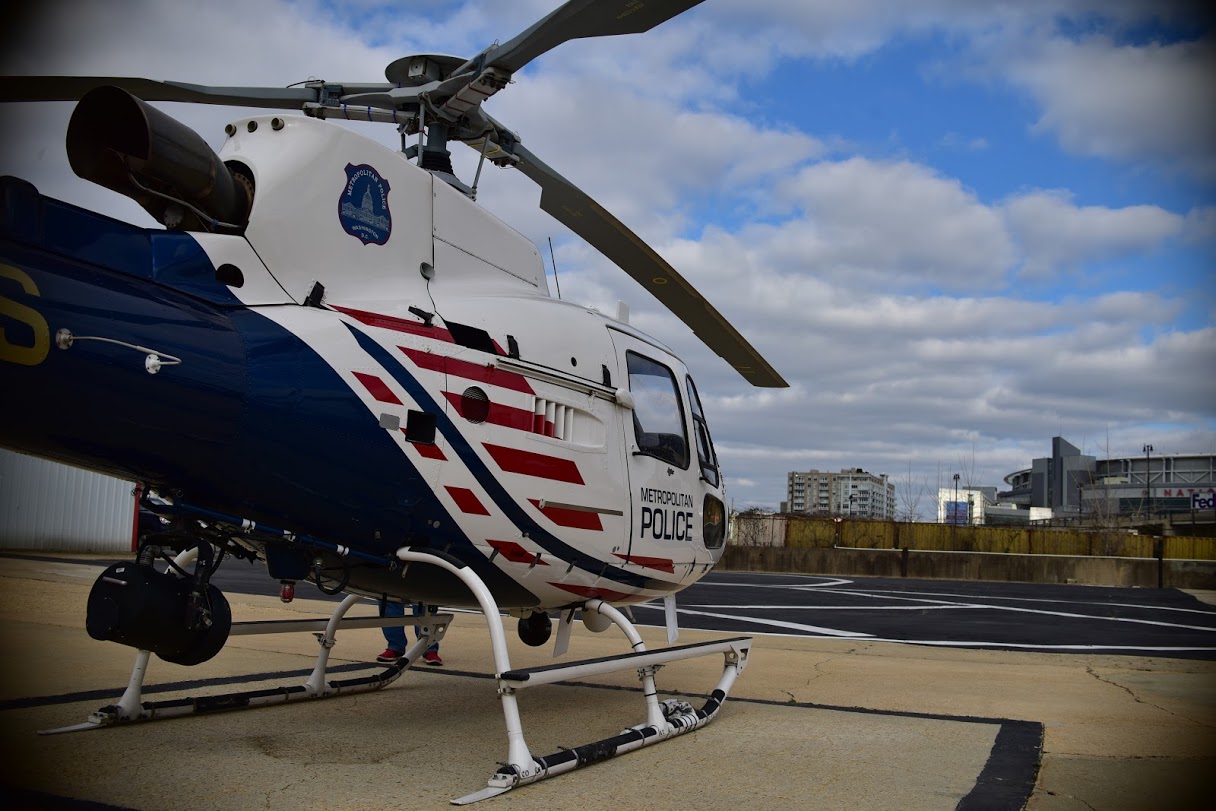 The Metropolitan Police Department's Air Support Unit is vital to patrol operations. This unit provides watch surveillance and allows patrol managers to properly allocate and distribute patrol resources while conducting overwatch. The air crew within this unit includes one pilot and one tactical flight officer who work together to accomplish missions and safely provide units with real-time information and assessments.
The Air Support Unit also enhances the capabilities of other units within the Special Operations Division (SOD). Some examples of these capabilities include the unit's ability to communicate with detail commanders for large First Amendment assemblies and the utilization of forward-looking infrared (FLIR) cameras to guide canine units to subjects on nighttime or wooded area searches.