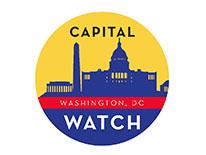 You can only identify a terrorist threat by observing or hearing about suspicious activity that may lead to a criminal act.
Factors such as race, ethnicity, and/or religious affiliation are NOT suspicious. The public should only report suspicious behavior and situations (e.g., an unattended backpack or package, or someone breaking into a restricted area). Only reports that document behavior that is reasonably indicative of criminal activity related to terrorism will be shared with federal partners.
If you see suspicious behavior, do not confront the individuals involved.
Contact your local law enforcement agency. Describe specifically what you observed, including:
Who or what you saw
When you saw it
Where it occurred; and
Why it's suspicious.
You may report suspicious behavior anonymously.
If suspicious activity is in progress, or an emergency exists, call 911.
Different Ways to Report Suspicious Activity
As you go about your daily routine, if you notice things that appear out of the ordinary, contact police.
To report immediate threats or emergencies, call 911
To report suspicious activity or behavior, call: (202) 727-9099
Report by using MPD's iWATCH website: iwatchdc.org
Report by using MPD's Text Tip Line at: 50411
Text, photo and video messages are monitored by members of the MPD 24 hours a day, seven days a week. If you would like a police response for any incident, please call 911. All tips may also be directed to (202) 727-9099 and may be eligible for a reward.
Report Suspicious Activity
To report immediate threats or emergencies, call 911
To report anonymous tips or information, text to 50411
To report suspicious activity or behavior, call (202) 727-9099
Make a report using iWATCH (What is iWATCH?)