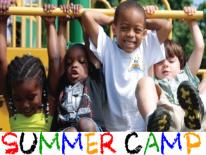 Through various partnerships around the city, the Metropolitan Police Department (MPD) will provide opportunities for the District's school-aged youth to enjoy an educational, fun-filled and safer summer. Get more information about summer programs below.

Additionally, the DC Department of Parks and Recreation (DPR) will offer a number of summer activities for young people. Learn more about their programs at the Department of Parks and Recreation website.
Get regular text updates with information about fun summer evernts and activities for young people at Summer Strong DC 2016.
"Beat the Streets"
This community outreach event serves as a traveling Community Festival and is a partnership between the Metropolitan Police Department, local social service agencies and community vendors. In a 3 to 5-hour block of time, community members (of all ages) enjoy musical performances from local marching bands and the MPD Police Band "Cops Come Knockin," as well as a street festival-like environment with local vendors and literature distributed by local social service agencies. This is an opportunity for members of the community to experience the lighter side of the police department while enjoying dancing, free food and fun.
Junior Police Academy Summer Program
This six-week summer program is for students who are curious about law, politics, the court system, government or law enforcement to gain an insider's perspective of the criminal justice system and the internal operations of the Metropolitan Police Department. The Jr. Police Academy offers students an opportunity to compare what they see on TV shows like "CSI" and "Law & Order" to MPD and the District of Columbia Government.

Students will:
Meet homicide detectives, investigators, police commanders, etc.
Visit the Forensic Science Services Division at MPD.
Visit the Crime & Punishment Museum.
Participate in round-table motivational discussions.
Visit the courthouse and interact with local judges.
Meet members from the US Attorney's Office and Office of the Attorney General.
Hear from lawyers about DC law and legal cases in the District and much more.

Visit the Junior Police Academy page for more details.

STARS Teen Camp Program
A partnership with the Summer Youth Employment Program, this summer job program will host two groups of teens (100 total) throughout the summer. The program will provide mentoring, motivational and recreational activities for youth between the ages of 14 and 17.

The STARS program is specifically designed to target youth, who are selected by School Resource Officers (SROs) and patrol officers, during the school year to participate in this educational and safety awareness summer day program.
National Night Out
National Night Out is a law enforcement event, held the first Tuesday in August of each year. This year, (August 7th) the Metropolitan Police Department will host a series of festive community events around the city on that night, related to this national celebration to include free food, entertainment and fun for all ages.