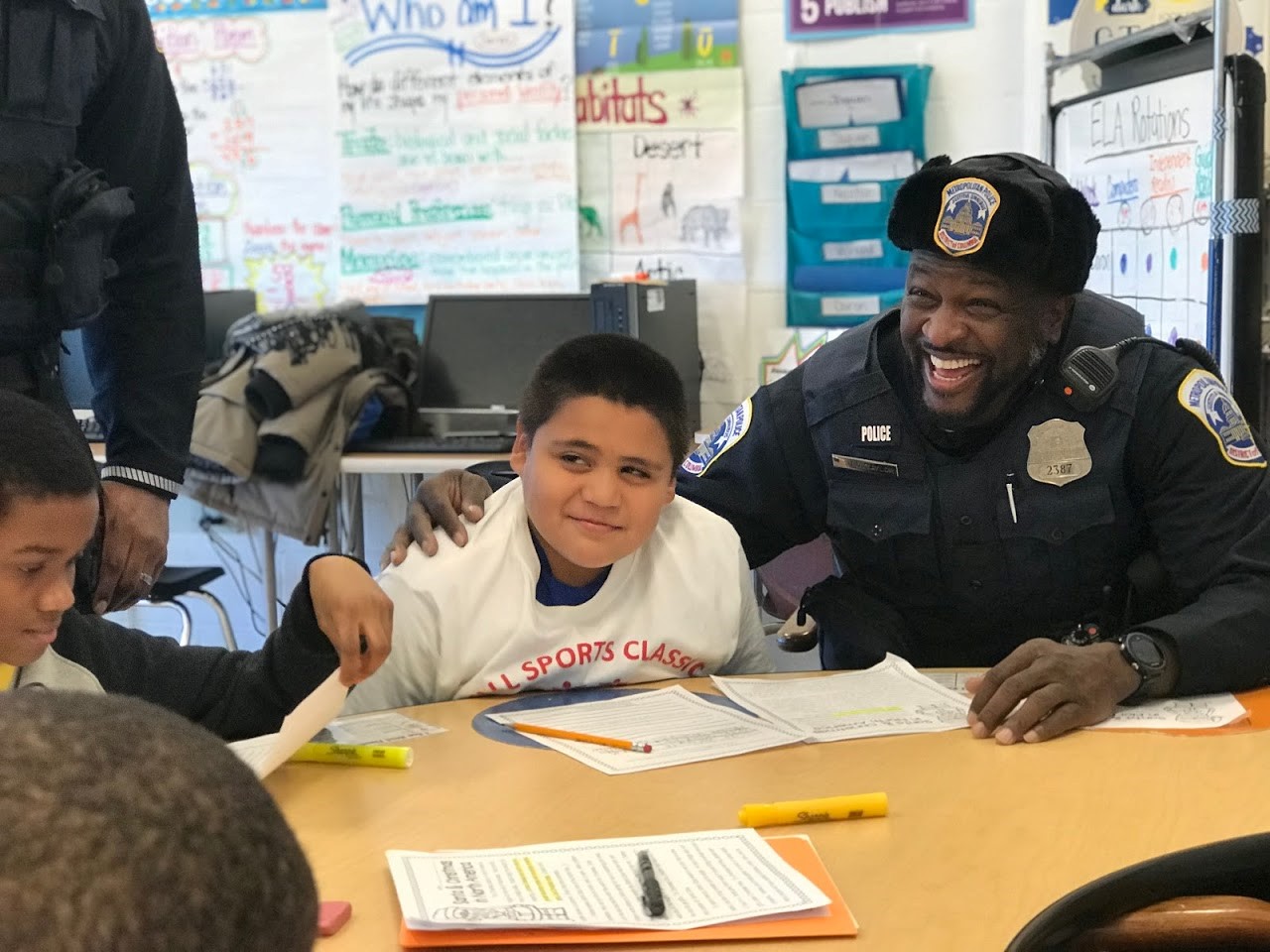 The Metropolitan Police Department is dedicated to maintaining positive relationships with Washington DC's youth. In 2018, the department relaunched the Officer Friendly Program, which features the Side by Side Band.
Through this program, officers visit schools throughout the District and present important age/grade-level appropriate safety lesson plans. The program provides an opportunity for young people to interact with law enforcement officers in a safe and positive environment. The program promotes public safety and good decision-making skills for children through the various topics:
Introduction to Officer Friendly
Officers teach students what a police officer's job is and that police officers are real people with family activities similar to their own.
Introduction to Safety
Officers teach basic bus, car, bicycle, and home safety rules.
Pedestrian Safety
Officers teach the consequences of not obeying pedestrian safety rules, the meaning of traffic safety signals, and the action requited to be a good pedestrian.
Stranger Awareness
Officers teach the appropriate responses on how to react when confronted with a situation involving a stranger.
Bicycle Safety
Officers teach the 'rules of the road' in terms of bicycle safety and the importance of wearing a helmet.
Police Car & Equipment
Officers teach the basic function of a police car's operation and equipment.
Positive Attitudes
Officers teach how positive attitudes can bring peace to situations and decrease negative encounters.
Bullying
Officers teach students to recognize how bullying can affect others and also encourage them to speak with a trusted adult if they experience bullying at school.
School Violence
Officers teach students to recognize some causes of stress and how bullying can affect others.
Peer Pressure & Graduation
Officers teach about peer pressure and its effects. Students are also taught the importance of staying focused and preparing for middle school.
The program targets elementary school aged children and builds rapport among students, parents, and police officers by engaging students and teaching them about safety, the law, and the Metropolitan Police Department. Another core goal of this program is to foster a positive attitude toward law enforcement by teaching students about the many units and branches within the Department and the services that these units provide.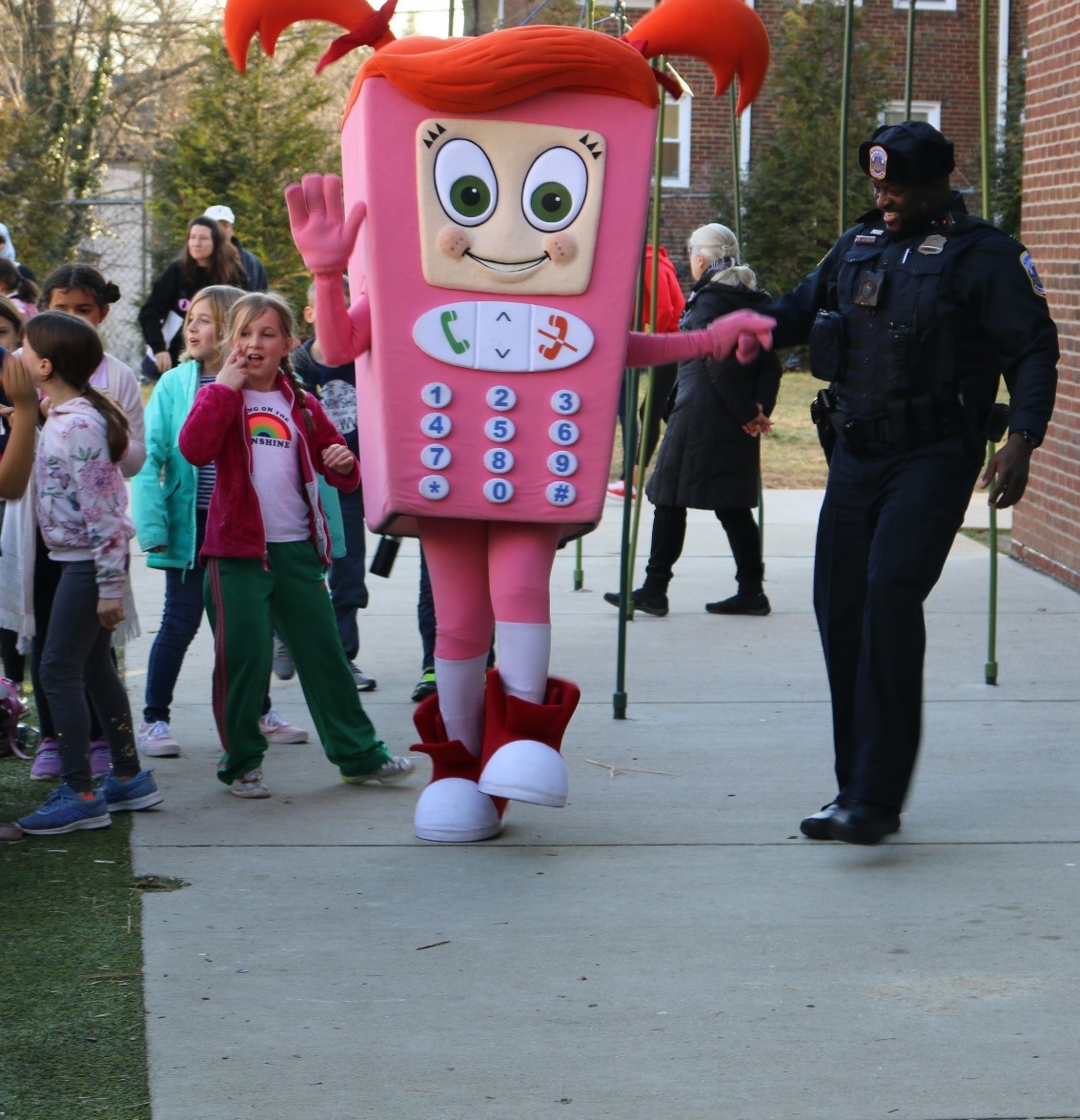 The Office of Unified Communications (OUC) has supported the Metropolitan Police Department's Officer Friendly program since its resurgence in 2017, bringing 9-1-1 education to District youth with their mascot, Cell Phone Sally. The OUC's 9-1-1 education program covers a multitude of important topics including what number to dial in an emergency, the importance of knowing your location, being aware of your surroundings at all times, and understanding what an emergency is. When an emergency occurs, even a child, if properly educated and informed, could save someone's life. Cellphone Sally empowers and encourages children to be active participants in keeping their communities safe - one classroom a time.