LIVE. LONG. DC.
Learn more about DC's one-stop hub for Washington, DC's combined efforts for ending the city's opioid epidemic.
Like most parts of the country, Washington, DC is not immune to the problems caused by illegal drugs and activity in its neighborhoods. It has been said that the most lucrative market for illegal drugs and drug activity in the world is the United States. Nearly every aspect of American life and every community within the US has been affected in one way or another by the business of manufacturing, transporting, selling, purchasing, and abusing illegal drugs.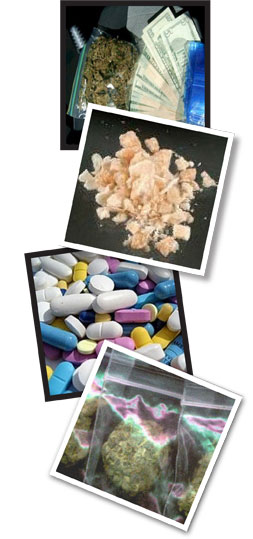 The problem can have especially damaging effects on young people. There are some staggering statistics associated with alcohol, vice and illegal drug use by teenagers in the United States. On any given day:
Nearly 1.2 million teens smoke cigarettes
631,000 drink alcohol
586,000 use marijuana
50,000 sniff inhalants
27,000 use hallucinogens
13,000 use cocaine
3,800 use heroin
Perhaps most alarming, nearly two-thirds of American high school students say their school has drug problems; nearly one-third of middle school students report the same. And 80 percent of teenagers say they have witnessed the sale or possession of illegal drugs on high school grounds or seen someone who was drunk or high on campus.

In 2010, the Metropolitan Police Department's vice units made over 7,000 arrests for illegal drug posession, paraphernalia, or distribution and seized illegal drugs with a street value of over $21 million.

Click below for information on how to identify various types of common street drugs, where they are most prevalent, how to recognize signs of drug use, and what you can do to help rid your community of the common ailments associated with the drug trade.

Get More Information
In addition to what's available on our website, you may wish to visit the following resources to learn more about narcotics and illegal substances, prevention, substance abuse assistance and more.
US Drug Enforcement Administration
Substance Abuse and Mental Health Services Administration

Prevention Resources -- workbooks, lessons, and educational materials for children, tweens, and teens