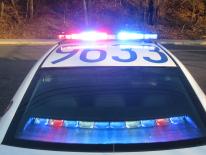 Click here to submit your interest card today!
Exciting. Engaging. Important. This is the essence of police work in Washington, DC. Many people think about a career in law enforcement, but don't know where to start. If you would like to learn more about law enforcement and see what real officers do every day to protect the nation's capital, we can point you in the right direction.
MPD, in partnership with the Washington DC Police Foundation, is pleased to announce the launch of its Expeditioner Program for young adults. In this program, you can experience firsthand what MPD officers do every day. One day you may be recreating a crime scene. The next day, you may be practicing your investigative skills. Or you might be learning how to search for missing people in a neighborhood or assisting a disabled motorist. Through MPD's innovative and original Cadet Expeditioner curriculum, activities will be based on real life police experiences, training, and assignments.
The program is open to individuals in 6th grade through the age of 20. If you are in 6th through 8th grade, you will be part of the Junior Expeditioners Club. If you are in 9th through 11th grade or 12th grade to 20 years old, you will be part of the Expeditioners Post. Expeditioners meet three Saturdays month at a police facility to participate in a police-themed activity. Junior Expeditioners meet one Saturday per month. You will get to visit police facilities and interact with police officers who are happy to share their experiences and knowledge with you. This is a great way to build your leadership skills, meet other people your age who share your interests, learn more about law enforcement in a big city, and make connections that can last your entire life.
Expeditioners must purchase their uniforms (hardship waivers are available). There are no ongoing costs to participate – MPD is proud to sponsor you in partnership with the Washington DC Police Foundation, who provides everything you need to participate. All that we ask if that you come prepared to learn, lead, and be a good teammate to your fellow Expeditioners.
Interested? Fill out the interest card here and come see what MPD is all about and explore with us! It's a great time to be MPD, and it begins with you!
MPD is also looking for adults to serve as citizen volunteers to help work with the MPD Expeditioner Program. To indicate interest in serving as an adult Expeditioner Adviser (volunteer), please click here.