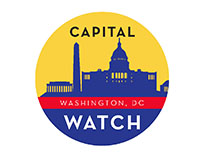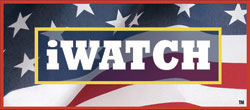 The key to success for Capital Watch—and, ultimately, the key to preventing terrorist incidents in our Nation's Capital—is cooperation between law enforcement and the community. Capital Watch is an easy, but extremely valuable way to promote the sharing of information that can be critical to the early detection and prevention of terrorist plots.
But the program will be only as successful as the extent to which it is used by the community. Here are a few of the ways that the business community can help support this initiative:
Educate yourselves and your employees. The information developed for Capital Watch is easy-to-read, easy-to-understand and customized for specific industry or service groups. Share the information with your executives, supervisors and line employees. Make sure they are clear on what they should be looking for, and what to do when they see something suspicious.
Ask questions. The Distribution Information Teams that the Metropolitan Police Department will dispatch to the community can provide a wealth of information about the program and terrorism in general. Take advantage of their visits and other resources. It's critical that all industry partners are well versed and vigilant in this area.
Use the hotline. Anti-terrorism leads are developed only when law enforcement has information to analyze and follow up. Generating useful information is the primary purpose of Capital Watch, so it's critical that our partners use the hotline and other means for reporting suspicious activity. If you're not sure about whether something is really suspicious, go ahead and call. It's better to err on the side of caution.
Provide feedback. Capital Watch is a dynamic program, and the MPDC is constantly seeking ways to make the initiative better. If you have ideas on ways to improve the program, or have additional information that you think should be shared via Capital Watch, please contact the MPDC's Special Operations Division at (202) 671-6505.
Report Suspicious Activity
To report immediate threats or emergencies, call 911
To report suspicious activity or behavior, call (202) 727-9099
Make a report using iWATCH (What is this?)