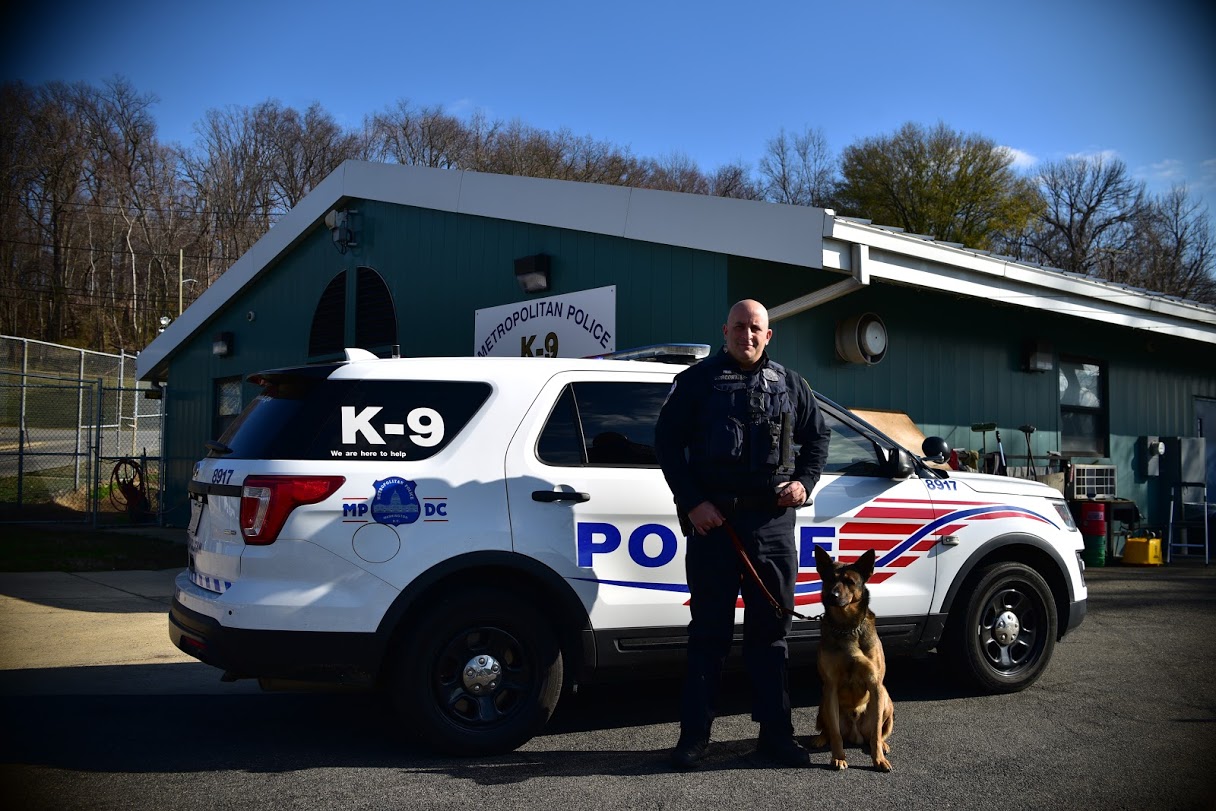 The Metropolitan Police Department's Canine Patrol Unit (CPU) has multiple missions in support of the District's patrol divisions. Some of these missions include tracking and apprehending suspects, drug detection, firearms detection and explosive ordnance detection.
MPD canines typically have two disciplines, which include patrol-related functions and the detection of firearms and drugs. Additionally, the Canine Patrol Unit assists district units with vehicular and foot pursuits, searches of alleys, buildings and wooded areas, and assists our Youth and Family Services Division with article searches in relation to missing persons.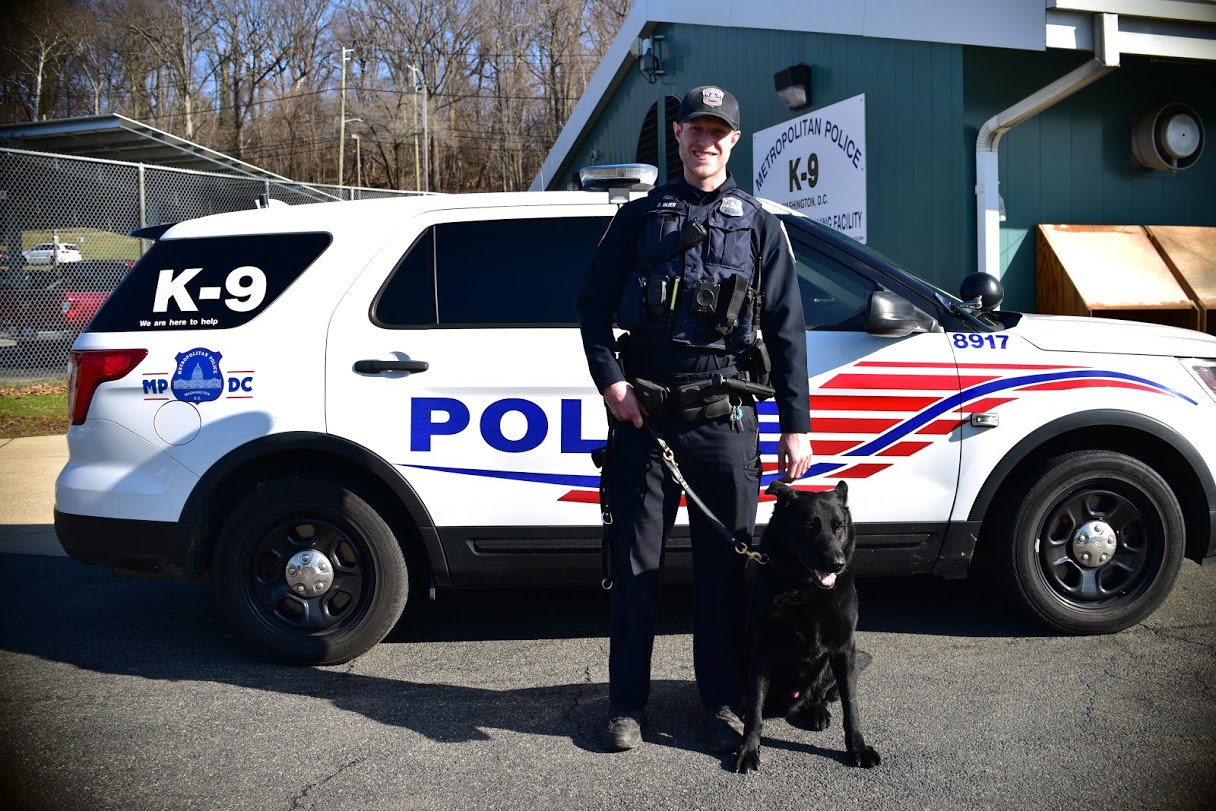 MPD's Canine Patrol Unit provides outside containment for the Emergency Response Team on barricades and also assists other Special Operations Division Units with special events.
Our canine teams consist of a handler and their canine partner. In most cases, a canine team works along with a secondary handler when conducting deployments. The Canine Patrol Unit currently has 21 canine teams in service with four new teams in training.