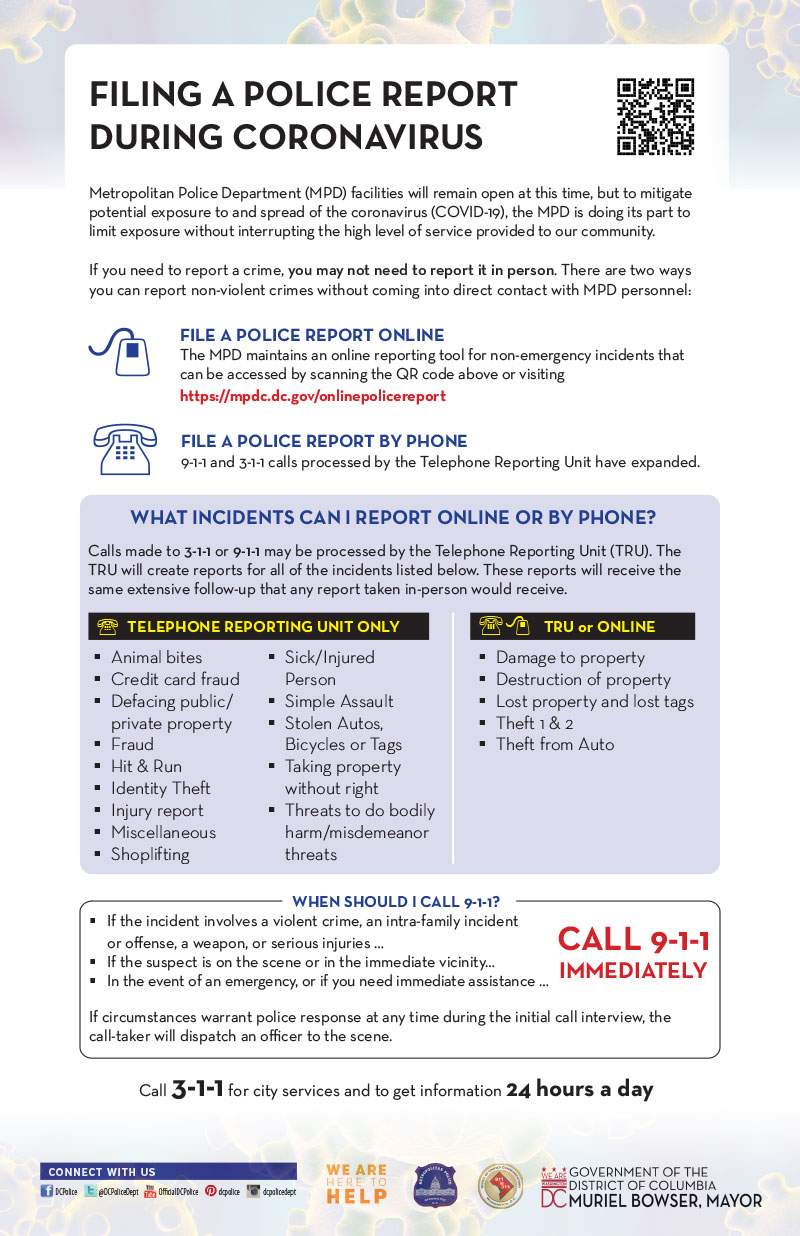 Metropolitan Police Department (MPD) facilities will remain open at this time, but to mitigate potential exposure to and spread of the coronavirus (COVID-19), the MPD is doing its part to limit exposure without interrupting the high level of service provided to our community.
If you need to report a crime, you may not need to report it in person. There are two ways you can report non-violent crimes without coming into direct contact with MPD personnel:
File a Police Report Online
The MPD maintains an online reporting tool for non-emergency incidents that can be accessed by visiting the Citizen Online Reporting Tool (CORT) page.
File a Police Report by Phone
9-1-1 and 3-1-1 calls processed by the Telephone Reporting Unit have expanded.
About the Telephone Reporting Unit
The Office of Unified Communications' Telephone Reporting Unit (TRU) was designed to manage and generate non-emergency incident or offense police reports telephonically for specified event types. Learn more about the TRU.