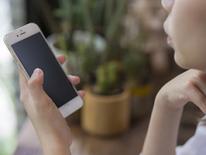 Text 50411
In addition to anonymously texting tips to the MPD, community members can now use their cell phone to send pictures or video about serious or violent crimes to the Metropolitan Police Department.
Give 5-0 the 411 with the MPD's Text Tip Line: 50411. Text, photo and video messages are monitored by members of the department 24 hours a day, seven days a week. Tips on serious or violent crimes will be investigated by members of the department. If you would like a police response for any incident, please call 911. All tips may also be directed to (202) 727-9099 and may be eligible for a reward.

Message and Data Rates may apply.
Because the tip line is anonymous, the sender will not receive a response to the original message. The anonymous text tip line is not an emergency number. If you witness a crime in progress or have an emergency that requires the police, please call 911.