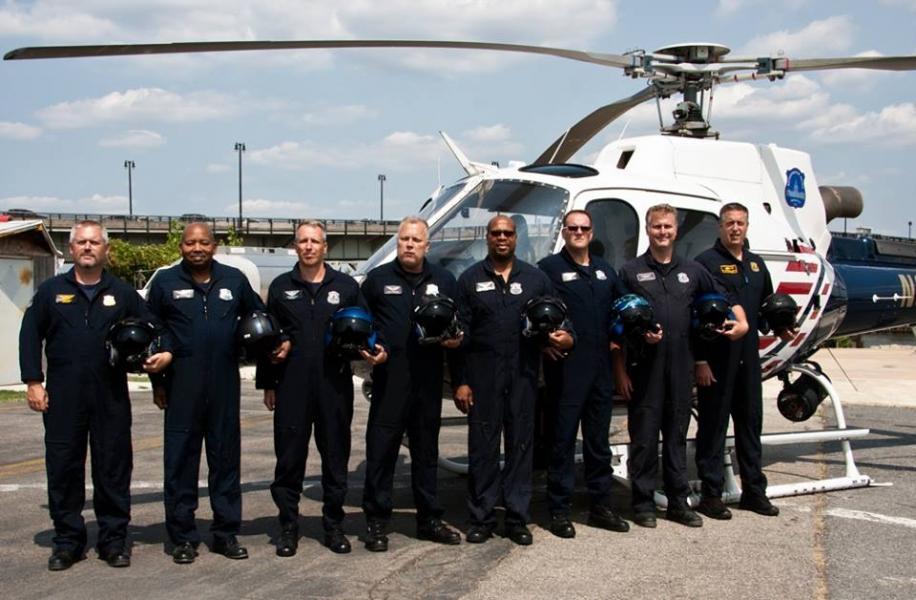 The Metropolitan Police helicopters are aerial observation and communication platforms, providing an often-vital resource to officers across the Metropolitan Police area. Each aircraft is crewed by a pilot and a tactical flight officer (TFO). Between these two members, an effective level of support is provided to police ground units.

The main activities undertaken by the Air Support Unit are:
Suspect Searches
Suspect searches are the most common request for the unit whenever a suspect has gone into hiding in a particular area.
Vehicle Pursuit
The presence of the aircraft allows supervisors to manage the pursuit in accordance with national guidelines.
Missing Persons
During darkness, all subjects, police, suspects and missing persons appear as a silhouette on the thermal image camera.
Demonstrations
The crew down-link live pictures to either the Central Communications Command or to small size mobile receivers.

Pictured Above: Air Support Unit Flight Crew
From left: Sergeant S. Smith; Officer W. Early (Pilot); Officer S. Solomon (Pilot); Officer M. Wingblade (TFO); Officer J. Haskel (TFO): Officer J. McCormick (Pilot); Officer T. Crabb (TFO): Lieutenant W. Farr (Air Support Unit Commander).