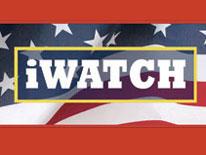 Recognizing and being able to describe suspicious activity is the first step in terrorism prevention. But by itself, that's not enough. Businesses and other organizations need an easy-to-use, reliable and confidential way to provide their information to law enforcement.
Operation TIPP meets that need by providing a telephone number will be answered around-the-clock: (202) 727-9099. Information can also be mailed to the Intelligence Section of the Metropolitan Police Department, 300 Indiana Avenue NW, Washington, DC 20001.
Calls to the Terrorism Prevention Hotline are answered by trained police professionals from the Metropolitan Police Department. All calls to the hotline are confidential, and callers need not provide their names or contact information. However, the MPDC does encourage callers to provide their names, to support any follow-up investigations that may be needed.
The information that is collected is then forwarded to appropriate anti-terrorism officials in the MPDC and, if appropriate, other law enforcement or homeland security agencies.
Report Suspicious Activity
To report immediate threats or emergencies, call 911
To report suspicious activity or behavior, call (202) 727-9099
Make a report using iWATCH (What is iWATCH?)