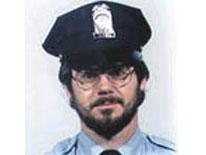 Officer Killed in the Line of Duty
Date of Death: May 19, 1987
Rank: Officer
Age: 39
Years of Service: 18
Marital Status: Married
Location of Death: 1517 Wisconsin Avenue, NW
Circumstance:
Officer Remington responded to a burglar alarm and entered the business, surprising a burglar inside. The suspect and Officer Remington struggled for control of Officer Remington's weapon. When Officer Remington lost control of his weapon, the suspect shot him five times, killing him.
The suspect killed Officer Remington over a stack of sweatshirts made famous from the movie Rocky.
View personal remembrances from the officer's friends and family.
Return to the list of officers killed in the line of duty.