Summer With the Metropolitan Police Department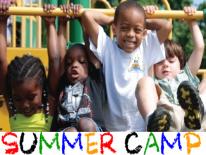 Through various partnerships around the city, the Metropolitan Police Department (MPD) will provide opportunities for the District's school-aged youth to enjoy an educational, fun-filled and safer summer. Get more information about summer programs below.

Additionally, the DC Department of Parks and Recreation (DPR) will offer a number of summer activities for young people. Learn more about their programs at the Department of Parks and Recreation website.

Camp Brown - Age Group: 7-13 years
Camp Ernest Brown is a 168-acre summer camp situated on the Potomac River. The camp provides children, ages 7 to 13, a one-week getaway from city life to connect with nature and explore the outdoors! Campers stay in wooden cabins and spend a relaxing week by the waterfront enjoying programs and activities, supervised by trained Boys & Girls Clubs counselors and Metropolitan Police Department School Resource Officers. Activities include swimming, biking, fishing, boating, sports and fitness, music, games, arts and crafts and much more! Campers leave on Monday mornings and return on Friday afternoons.

The first series of weekly camp sessions began the week of June 25, 2012. The final week of camp will begin on August 6, 2012. Camp spaces will fill up quickly, so parents are advised to select a week and begin the process of applying right away. Before applying for camp, parents should also obtain copies of shot records from the school nurse before the end of the school year. (Fee Included)
The Boys & Girls Club/Richard England Clubhouse #14
4103 Benning Road NE
Phone: (202) 540-2307
Email: registrar@bgcgw.org

"Beat the Streets" - Age Group: All Ages
This community outreach event serves as a traveling Community Festival and is a partnership between the Metropolitan Police Department, local social service agencies and community vendors. In a 3 to 5-hour block of time, community members (of all ages) enjoy musical performances from local marching bands and the MPD Police Band "Cops Come Knockin," as well as a street festival-like environment with local vendors and literature distributed by local social service agencies. This is an opportunity for members of the community to experience the lighter side of the police department while enjoying dancing, free food and fun. (Free)

For more information on the summer schedule, contact:
Officer Arthur Douglas
School Resource Officer
Metropolitan Police Department
Phone: (202) 297-5124
Email: arthur.douglas@dc.gov

Junior Police Academy Summer Job Program- Age Group: 14–18 years
This ten-week summer program is for students who are curious about law, politics, the court system, government or law enforcement to gain an insider's perspective of the criminal justice system and the internal operations of the Metropolitan Police Department. The Jr. Police Academy offers students an opportunity to compare what they see on TV shows like "CSI" and "Law & Order" to MPD and the District of Columbia Government. (Summer Job)

Students will:

STARS Teen Camp Program - Age Group: 14–17
A partnership with the Summer Youth Employment Program, this summer job program will host two groups of teens (100 total) throughout the summer. The program will provide mentoring, motivational and recreational activities for youth between the ages of 14 and 17.

The STARS program is specifically designed to target youth, who are selected by School Resource Officers (SROs) and patrol officers, during the school year to participate in this educational and safety awareness summer day program. (Summer Job)
For more information, contact: Sonja.Flipping@dc.gov
MPD's Safe Summer Kickoff/WPGC Community Softball Game - Age Group: 13–18 years
This event will take place on the softball field of Stanton Elementary School on Wednesday, June 20, 2012 from 4pm – 8pm. It will serve as the kickoff to a summer campaign promoting a safe summer for families and youth of all ages.

The event will also provide parents with some last-minute options for structured events (camps/summer jobs) for their children during the summer months, while enjoying the first of a series of Community Softball Games in conjunction with WPGC's Outreach Team. The event will feature free food, fun and entertainment. (Free)
For more information, contact: Lendia.Johnson@dc.gov or (202) 698-1454
Summer 2012 Movie Nights for Youth - All Ages
Enjoy Summer Movie Nights with Metropolitan Police Department's Officer Friendly and the Office of Community Outreach. Throughout July and August, movies will be presented at different sites in the District of Columbia. Movies will be layed primarily on Wednesdays and Fridays.

National Night Out - All Ages
National Night Out is a law enforcement event, held the first Tuesday in August of each year. This year, (August 7th) the Metropolitan Police Department will host a series of festive community events around the city on that night, related to this national celebration to include free food, entertainment and fun for all ages. (Free)