Discover an organization with a renewed feeling of pride and sense of purpose. We're building a crime-fighting partnership between the police and the community as we develop a new sense of promise and potential within our police department.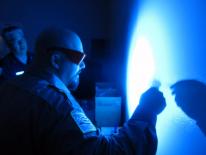 Each day almost 500 civilian employees serve the Metropolitan Police Department in a broad variety of administrative, technical and operational positions. Every member plays an integral role in day-to-day operations of the Department. MPD actively seeks qualified applicants to serve in civilian capacities.
The Cadet Program provides educational and on-the-job training to qualified, recent graduates of District of Columbia high schools who are interested in becoming police officers with the DC Metropolitan Police Department.