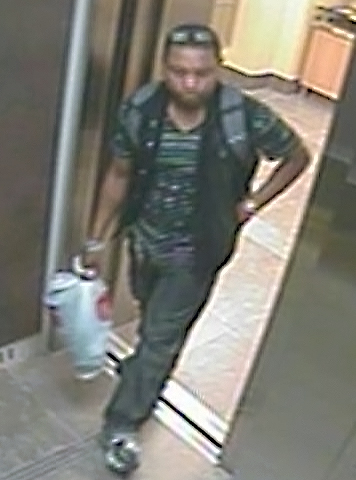 The Metropolitan Police Department is seeking the public's assistance in identifying and locating a person of interest in connection with an assault with intent to commit a sex offense.
On Friday, October 26, 2012 at approximately 1:53 pm, a male suspect knocked on an apartment door located in the 2300 block of Washington Place, NE. An adult female victim started to open the door when the suspect forced his way into the apartment and attempted to sexually assault the victim. A struggle ensued and the victim was stabbed multiple times before the suspect fled the location.
A person of interest is shown in this video: http://youtu.be/zFYHCwFNNrI
Anyone with information that can assist in the identification of the person of interest is asked to call the police at (202) 727-9099. Additionally, anonymous information may be submitted to the department's TEXT TIP LINE by text messaging 50411.