Thursday, September 13, 2012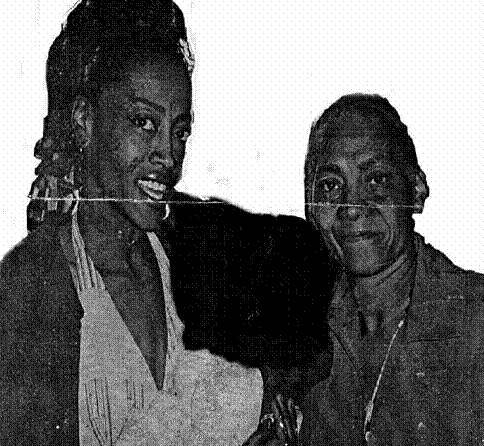 The Metropolitan Police Department is seeking the public's assistance in locating two critical missing persons identified as 38 year old Kim Bynum and 64 year old Leslie Bynum. They were last seen on Tuesday, June 19, 2012 in the Capital Hill area of Washington, DC.
Ms. Kim Bynum is described as a black female 5'11 in height, 145-160 lbs, brown eyes, dark brown hair, heavy build and medium complexion. Ms Leslie Bynum is described as a black female 5'3" in height, 140-150 lbs, brown eyes, gray hair, medium to average build and light complexion. The clothing description for Ms. Kim Bynum and Ms. Leslie Bynum is unknown at this time.
Anyone with information regarding the whereabouts of Kim and Leslie Bynum is asked to call the Metropolitan Police Department at 202-727-9099, the Youth Investigations Division at 202-576-6768 or 911.