Wednesday, August 1, 2012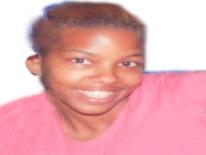 The Metropolitan Police Department is seeking the public's assistance in locating 22-year-old Shavon L. Phillips, who was last seen on Monday July 30, 2012, leaving from the 400 block of 61st Street NE.
  Ms. Phillips is described as a Black female who stands 5'6" tall, weighs 120lbs, and has a me­dium complexion. Her hair is blonde and black and is worn in a pony tail. She was last seen wearing a black shirt and blue jeans.   Anyone with information regarding the whereabouts of Shavon L. Phillips is asked to call the Metropolitan Police Department at 202-727-9099, the Youth Investigations Division at 202-576-6768 or 911.