Thursday, August 30, 2012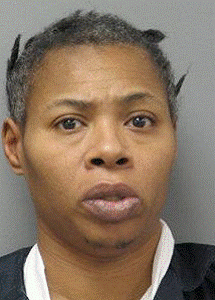 The Metropolitan Police Department is seeking the public's assistance in locating a critical missing person identified as 45 year-old Monique McKnight. She was last seen on Friday, June 22, 2012, in the 1100 block of Alabama Avenue, SE.
Ms. McKnight is described as a black female, 5'7" in height, weighing 220 to 225 pounds, with brown eyes, black hair and medium complexion. Her clothing description is unknown. Ms. McKnight may be in need of medical attention.
Anyone with information regarding the whereabouts of Ms. Monique McKnight is asked to call the Metropolitan Police Department at (202) 727-9099, the Youth Investigations Division at (202) 576-6768 or 911.