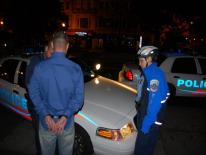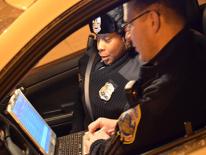 The primary mission of the Reserve Corps Division is as a support arm to the Chief of Police providing sustained law enforcement support in the 7 police districts where needed. A normal function of this support incudes providing routine patrol throughout the district in conjunction with career police officers by Level I and Level II Reserve Officers. (add link to http://mpdc.dc.gov/page/police-districts-and-police-service-areas). All reserve police officers are trained in community oriented policing and use experience, training and problem-solving skills to aide in the reduction of crime (cont).
The Reserve Police Officer (Level 1 and Level 2) may perform all duties of a standard patrol officer, including the following typical field duties:
Answering calls for service from in need citizens
Crowd and traffic control at specific city events and details
Assisting traffic control and effect street closures at accidents, fires, etc.
Conduct preliminary police investigations
Issue traffic citations (notices of infraction) when lawful and necessary
Make lawful arrests when crimes are committed
Fulfill court duties and testify on behalf of the District of Columbia
Provide medical aid to anyone as long as they are trained to do so
Provide safety security at special events
Work alongside career police officers on all law enforcement duties.
The General Reserve Police Officer performs specific field duties under the close supervision of a Reserve Police Officer Level 1 or a career Police Officer. Some of these field duties include:
Working at the Police District Stations by conducting follow up research, write incident reports, answer telephone calls of witnesses and victims; complete police crime reports, filing and other administrative tasks
Assisting with the processing of prisoners in the Cell Blocks
Performing traffic and crowd control at special events, sporting events, parades