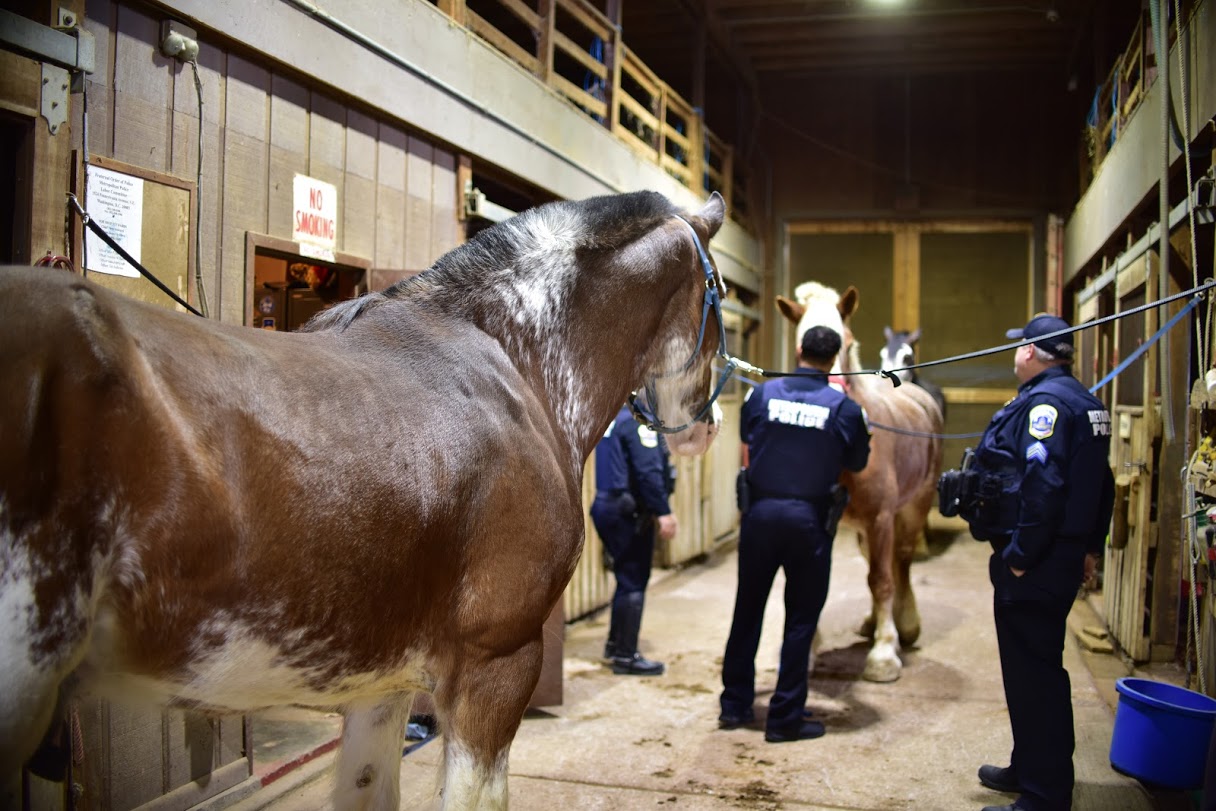 The Metropolitan Police Department's Horse Mounted Unit (HMU) is a Special Operations Division patrol unit that has the primary mission of supporting patrol functions on horseback.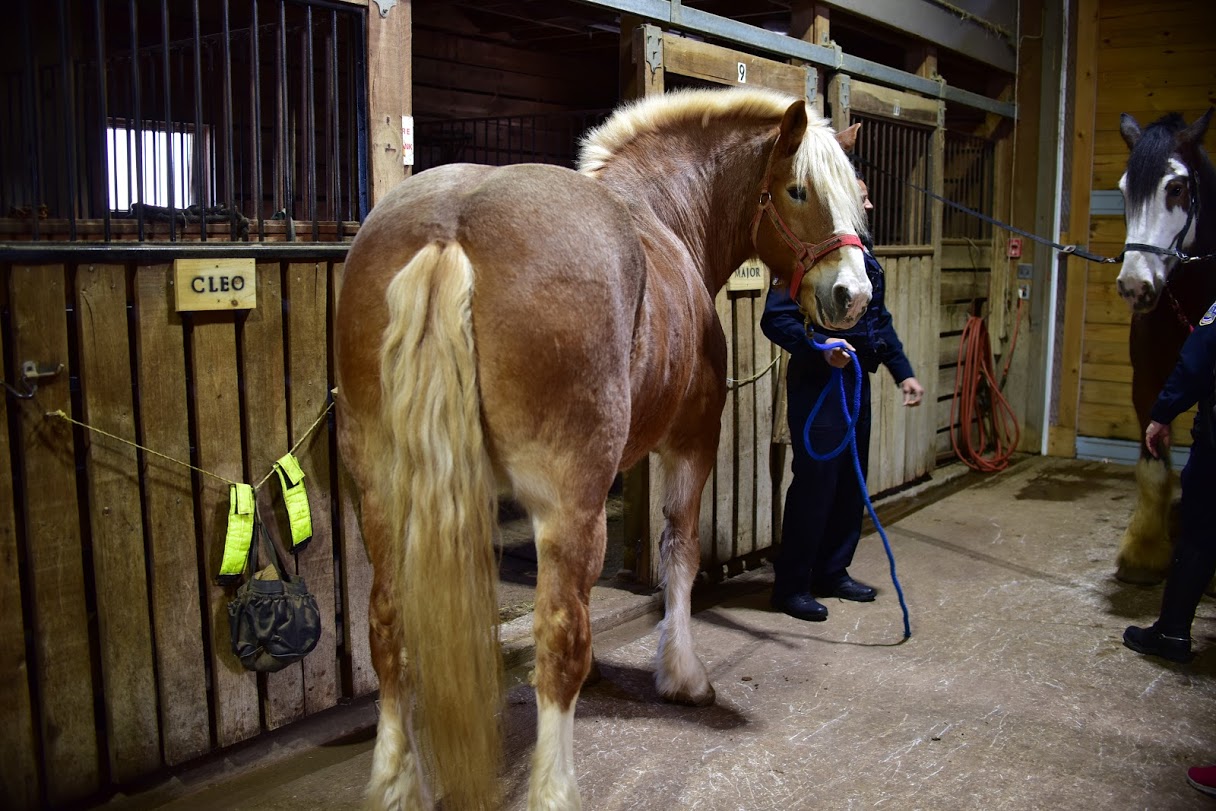 This unit welcomes interactions from children and citizens who may not normally interact with the police. These interactions are the epitome of community policing and establishes positive community relations. The exchange between community members and our Horse Mounted Unit officers include question and answer sessions, laughter and photo opportunities.
A second function of the Horse Mounted Unit is crowd management and crowd control. The Horse Mounted Unit, which consists of four horses and four handlers, also participates in parades, festivals and special events.