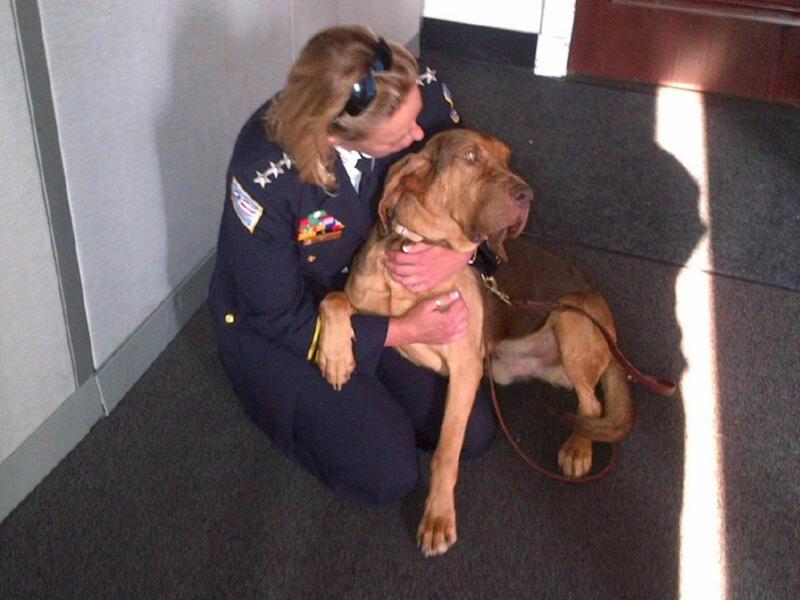 The Metropolitan Police Department's Patrol Canine Corps is proud to announce its newest member. The Canine Unit has acquired its first Bloodhound – "Sam." Sam has been trained to follow the scent of humans when presented with an article of clothing or any object that a subject has touched. The scent doesn't have to be considered "fresh" to be useable. A Bloodhound can even track a scent from a vehicle seat.

Sam is trained in scent discrimination, which means he has the capability to follow a scent through areas that are contamination by others, including animals and other humans. He has also successfully trained on scents that are several days old.

Sam is a wonderful addition to the MPD's Canine Unit. While the MPD has several dogs that are trained to conduct human tracks, Sam's sole purpose is to track people – even over long distances. This will be especially helpful members need to investigate critical missing person incidents of when they need to locate a suspect after clothing or some other article has been left behind.