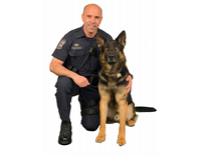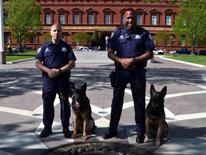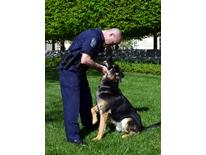 About the Member: I was born in Washington, DC, and raised in southern Maryland. Growing up I always wanted to a police officer and was fascinated by the job. In 1986, I became a volunteer firefighter and was inspired by a retired Metropolitan Police Department lieutenant who also volunteered as a firefighter. I joined the Metropolitan Police Department in July 1990. After graduating from academy, I was assigned to the 3rd District where I spent over seven years patrolling the streets in various capacities. In 1997, I applied for the position of Dog Handler in Special Operations Division and was selected. After completing Patrol Dog Training, I began patrolling the DC streets citywide with a canine. In October of 2012, I finished training my current K-9 patrol dog, "Stryker." Working with my canine partner is the highlight of the job. Every day, I leave work knowing my partner and I have made the city a safer place for residents and visitors alike.

About the Unit: Tracking missing persons, recovering weapons and evidence, and locating suspects are just some of the duties K-9s and their handlers perform. The Special Operations Division's Canine Unit includes dogs trained to sniff out explosives and drugs, track human scents, help recover firearms, and much more. They are an invaluable asset in the fight against crime.

Get Involved: Joining the Metropolitan Police Department as an Entry-Level Patrol Officer is the first step at launching your exciting career in law enforcement. The Metropolitan Police Department is actively recruiting and hiring officers to fill monthly new recruit officer classes. The Department offers a wide variety of benefits, including tuition reimbursement for continuing education, and offers a competitive starting salary of $48,715. To apply click here.