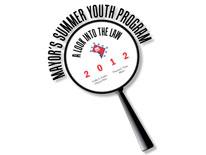 About the Program
This 6-week summer program is an opportunity for students (ages 14-17) who are curious about the law or interested in law enforcement, politics and the criminal justice system to gain an insider's perspective by learning about the criminal justice system and the internal operations of the Metropolitan Police Department. This is a chance for students to compare CSI and Law & Order to MPD and the District of Columbia government.
Students will:
Meet for morning or afternoon roll call each day at Police Headquarters (am or pm shift).

Morning Shift (10 am - 2 pm)
Afternoon Shift (2 pm - 6 pm)

Make weekly trips to the MPD Police Academy for learning and observing.
Meet and hear from Homicide Detectives, Investigators, Police Commanders, etc.
Visit the Courthouse and Interact with Local Judges.
Visit Harbor Patrol, Canine Unit, Police Stations, the Joint Operations Command Center, etc
Visit the Office of Unified Communications (911 Center) and learn how calls are routed.
Meet members from the US Attorney's Office and Office of the Attorney General.
Hear from lawyers about DC laws and legal cases.
Participate in Outreach Events, like National Night Out and "All Hands on Deck".
Visit the Crime & Punishment, Spy & News Museums (based on funding availability).
Location
Henry Daly Building
Metropolitan Police Department
300 Indiana Avenue, NW
Washington, DC 20001