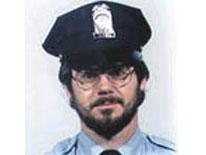 Date of Death: May 19, 1987
I think about you when I look at your sons who have grow to be fine young men and the eyes of the grandchildren that you never got to know.
K
—Submitted, November 11, 2005
---
Bob Remington was a member of my section. He was a good policeman and a great guy. May he rest in peace.
Robert Maughan
—Submitted, November 22, 2003
---
Date of Death: May 19, 1987
Rank: Officer
Age: 39
Years of Service: 18
Marital Status: Married
Location of Death: 1517 Wisconsin Avenue, NW
Circumstance:
Officer Remington responded to a burglar alarm and entered the business, surprising a burglar inside. The suspect and Officer Remington struggled for control of Officer Remington's weapon. When Officer Remington lost control of his weapon, the suspect shot him five times, killing him.
The suspect killed Officer Remington over a stack of sweatshirts made famous from the movie Rocky.
Return to the list of fallen officers.