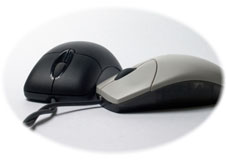 The Internet offers some great opportunities to meet people in a non-threatening environment, but with that anonymity comes an opportunity for criminals to prey upon vulnerable and/or unsuspecting victims. Crimes such as theft, robbery, assaults (sexual and non-sexual), fraud and identity theft are all possible forms of victimization experienced by people who choose to use the Internet as a place to meet new acquaintances. Here are some very basic ways in which you can minimize your risk of be victimized:
Stay Sober, Know Your Limits
Experience tells us that people who are not drunk or high make better judgments regarding who they meet and when they are in situations that might become dangerous. If you choose to consume alcohol or ingest other drugs, be aware this increases the likelihood you will be victimized. Although abstinence is the only certain way to ensure clear, unimpaired thinking and awareness, knowing one's own limits and sensing when it is time to stop is an important part of crime prevention.
Be Aware
Go with your gut. We all have a sixth sense and it is usually right. If the person with whom you are communicating is giving you the sense that something is wrong, don't question it. Simply end the encounter. Be aware of your surroundings, inconsistencies in facts and tell-tale signs of impairment or mental instability when communicating with a potential internet acquaintance. Chances are that your first impression is the right one.
Protect your Identity and Personal Information
Never share personal information on the Internet. Many Internet predators are able to use your name and date-of-birth to mine for information that might be used fraudulently in the future.
Document the Liaison
In the event something does happen to you, law enforcement will need to investigate. Save email/text messaging conversations and don't delete them until after you have returned from an encounter. Write down addresses, phone numbers, descriptions, vehicle information, names and other important information about the encounter and leave it in a conspicuous place should law enforcement need to follow up and not have you to assist them. Although it is not always possible or practical, the use of a "buddy system" is helpful. Call a friend and let them know where you are going. You can even use them as an "Escape Plan" (see below).
Get a Photo
Since you plan to meet this individual in person anyway, it should not be a "deal breaker" for them to provide a photo. Get a photo (more than one is preferable as some people use other people's photos to misrepresent who they are) and ask lots of questions. When was the photo taken? Has anything changed about you since the photo was taken? Where were you when the photo was taken? These types of questions can help you get to know the person if he or she is legitimate, or they will help you catch the individual in a lie and give you reason to be suspicious. Print the photo out or save it on your computer in a conspicuous place until after you return from the encounter.
Talk on the Phone Before Meeting
Although they may insist on meeting immediately, you can slow the process down by talking on the phone first. This will give you an opportunity to ask more questions and sense if there is something wrong. Remember, go with your gut, if there are inconsistencies or things don't add up, cancel the encounter.
Meet in Public
This gives you both the opportunity to meet and feel comfortable. The public place should be well-lit and populated. If you don't feel comfortable being the proposed meeting location, choose a neutral place, like a mall, convenience store or other place where there is foot traffic.
Have an Escape Plan
Before you leave for the encounter, think about how you will end it if it does not feel right. If you have a "buddy," you might want to have them call you at a certain time to check to make sure you are ok. If you need to "escape," you can use the call from your "buddy" as an excuse to politely end the encounter because your "buddy" has an emergency. Here are some other examples:
"I need to move my car;"
I need to put more money in the meter;"
"I just remembered I am supposed to be at an appointment."
As a last resort, know where the exit is to the location and how you got there. In an emergency, RUN.
Don't Take Valuables
Leave your jewelry, money and credit cards at home. The only things you need are your identification, keys, cell phone, and a small amount of cash for cab fare. Bringing other items can make you more inviting to a criminal.
Notify the Police
You should contact the police if you are victimized. Don't feel embarrassed, as you are not alone. Internet crimes are increasing and the only way to stop them is to stop the people from using the Internet as a venue for criminal activity. You should not be concerned that the police will judge you for using the Internet to meet people, nor should you worry about being judged for your sexual preference. Chances are, if you have been victimized, the suspects have done the same thing (or worse) to someone else. More importantly, they will do it again.
As summer heats up, the MPD's Gay and Lesbian Liaison Unit (GLLU) experiences increased calls regarding individuals who have been victimized after meeting someone on the Internet. To reach a member of the GLLU directly, or for more safety tips from that unit, visit: http://www.gllu.org/