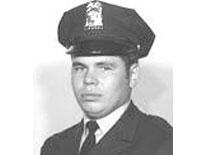 Date of Death: February 20, 1971
David H. Rose was my brother. He was married on December 26, 1970. David and his wife were expecting their first child when he was killed. David's child was a girl named Maureen who now also has two children (David's grandchildren). He is missed by his family, four brothers and three sisters.
I'll always miss him.
— Harry W. Rose, Jr.
Submitted January 4, 2001 (via Washington Post)
---
Date of Death: February 20, 1971
Rank: Officer
Age: 23
Years of Service: Nine months
Marital Status: Married
Children: One
Location of Death: Montgomery County, Maryland
Circumstance:
Very little information is available related to the circumstances surrounding Officer Rose's death.
It is known that Officer Rose was in Montgomery County, Maryland, with a county officer attempting to arrest a kidnapping suspect, when the county officer's weapon discharged and killed Officer Rose.
Return to the list of fallen officers.