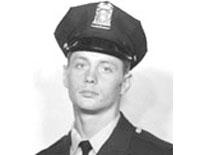 Date of Death: March 10, 1971
He worked for my husband at the time and during a raid he was shot and killed. He was a very young officer at the time of his death. I often think that could have been my husband, but it just wasn't his time. I pray for all officers that they remain safe.
Mrs. June E. Fernen
—Submitted, November 19, 2003
---
Date of Death: March 10, 1971
Rank: Officer
Age: 21
Years of Service: 10 months
Marital Status: Married
Children: One and one unborn
Location of Death: 625 K Street, SE
Circumstance:
Officer Fisher was part of a raiding party trying to serve a warrant at an apartment at 625 K Street, SE as they were attempting to force open the door to the apartment, the suspect opened the door and began firing at the officers. One officer was shot in the neck and Officer Fisher was fatally shot in the head. The suspect ran to the back of the apartment and then gave up without further incident.
Officer Fisher's wife was waiting for him to come home so she could announce that she was pregnant.
Return to the list of fallen officers.