Police Officer Salary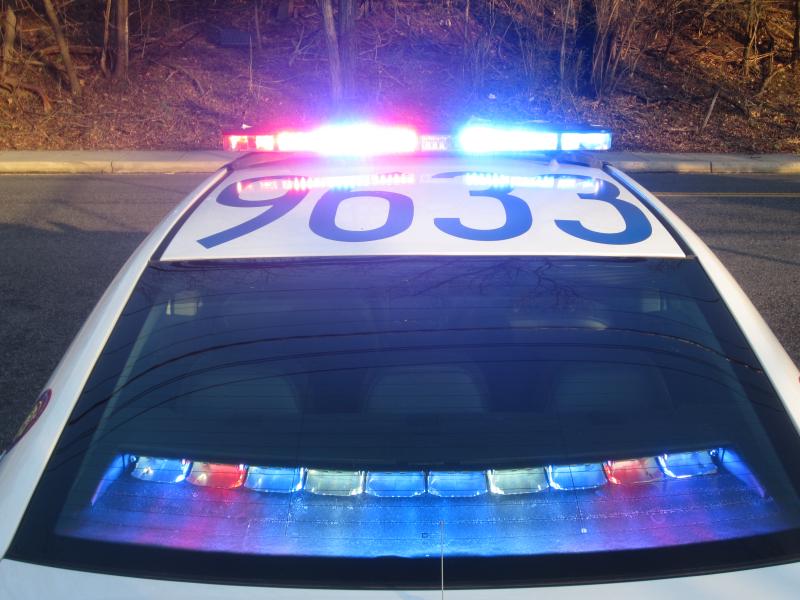 The starting salary for police officers is $53,750 a year, effective October 1, 2014. After 18 months of service, most police officers can expect to earn a base salary of approximately $57,094 a year. Recruits begin earning their full salary upon entering the Academy. A top step officer can earn $92,914 after 25 years of service. Full salary information can be found in the attachment below.
Officers who work the evening tour of duty receive a three percent pay differential. Officers working the midnight shift receive a four percent differential.
Additionally, police officers (and civilian employees) who are certified as fluent in any language other than English, including American Sign Language, receive a $50 stipend per pay period approximately, an extra $1,300 per year. To qualify for the stipend, members must pass a certification test administered by an outside contractor.
Hiring Preferences
Residency Preference
Hiring preference for a DC Resident wherein additional points are applied to a bona-fide resident of the District of Columbia during the entry-level Assembled Examination
Veterans Preference
Hiring preference for an eligible veteran wherein additional points are applied for the initial appointment to DC government service
Police Officer Benefits
| | |
| --- | --- |
| Benefit: Annual Leave | 13 days to start, 20 days after 3 years, 26 days after 15 years |
| Benefit: Sick Leave | 13 days per year and may accumulate without any limit over career |
| Benefit: Paid Holidays | 11 paid holidays annually |
| Benefit: Paid Family Leave | Up to eight (8) work weeks of paid leave for the birth of a child, adoption or to care for a family member within a 12-month period |
| Benefit: Family and Medical Leave Act (FMLA) | Allows up to 12 work weeks of leave for a serious medical condition, birth of a child, adoption or to care for a family member with a serious medical condition |
| Benefit: DC Family and Medical Leave Act (FMLA) | Allows for up to 16 weeks of leave within a 24-month period for a serious medical condition, birth of a child, adoption, to care for a family member with a serious medical condition |
| Benefit: Additional Duty | Additional duty, including court time, is compensated in accord with the Fair Labor Standards Act and the union contract either as compensatory time (that can be used in place of leave or banked if it is FLSA compensatory time) or overtime |
| Benefit: Uniforms and Equipment | Uniforms and equipment are provided at no cost to the officer. Only items officer pays for are socks, shoes, and regular belt for pants. |
| Benefit: Life Insurance | Eligible for group life insurance at low cost to employee |
| Benefit: Health Insurance | Choice of at least 3 different health plans from HMOs to PPOs |
| Benefit: Attorney Coverage | MPD and FOP jointly pay for on-call attorney coverage for members so that attorneys are available to assist members in on-duty incidents, such as officer-involved shootings, as well as with private matters such as drawing up wills, divorce representation, and real estate closings. |
| Benefit: Dental & Vision Coverage | Excellent dental and vision coverage through plans negotiated for the rank and file by the Fraternal Order of Police (FOP) |
| Benefit: Fitness Centers | Academy and all patrol districts have fitness centers provided at no cost to employees |
| Benefit: Language Stipend Program | Officers who take and successfully pass a foreign language test that emphasizes conversational skills receive a language stipend of $50 per pay period or $1,300 per year in additional pay. |
| Benefit: Metropolitan Police Employee Assistance Program (MPEAP) | MPD and FOP pay for MPEAP services that are free to sworn personnel and their families including post-shooting debriefings, as well as family and marital counseling services |
| Benefit: Police & Fire Clinic (PFC) | Provision of free health services for on-duty injuries or illnesses and free wellness services such as flu shots, TB shots, nutrition and smoking cessation classes |
| Benefit: Retirement | Eligible for retirement after 25 years of service with MPD at any age |
| Benefit: Savings Plans | Eligible for various savings plans including deferred compensation as before-tax savings |
| Benefit: Training | 28 weeks of intensive academic and physical skills training including 2 weeks of firearms training, 1 week of civil disturbance training to handle protests, 1 week of vehicle skills training, and officer survival skills training. |
The Metropolitan Police Department provides a competitive lineup of benefits that round out the compensation package for police officers. Comprehensive health and life insurance are only the beginning. Compare benefits you'd find in other careers and you'll find some unique benefits not found anywhere else.
Deferred Compensation
All District of Columbia employees are eligible to participate in a Deferred Compensation Program. This is a savings system through pre-tax deductions and allows employees to accumulate funds for long-term goals, including retirement. The portion of salary contributed reduces the amount of taxable income in each paycheck. The IRS determines the annual maximum deferral amount. Employees can choose from various fixed or variable investment options. For more information, call a representative of the D.C. Department of Human Resources at (202) 442-9749.
Health Insurance
The District of Columbia offers several attractive health insurance benefits packages. Each plan offers you and your family a valuable package of health-care benefits. The primary cost of health insurance is paid for by the city; you make a small contribution that is deducted from your pay. For a listing of current health care providers, visit DCHR.DC.GOV.
Life Insurance
The District of Columbia also offers a group life insurance program. You'll receive a basic level of insurance and can elect additional coverage at the time of enrollment. Life insurance coverage for your spouse and eligible dependents under the age of 22 is also available.
Vacation (Annual Leave)
For the first three years of your career, you will earn vacation – or annual leave – time at a rate of four hours for every two-week pay period, for an annual total of 13 days. Currently, the amount of leave time earned increases to six hours per pay period from 3 to 15 years, and to eight hours per pay period after 15 years.
Sick Time
Officers earn sick leave at a rate of four hours for every two-week pay period, for an annual total of 13 days. Sick leave can be accumulated throughout your career with MPD.
Union
The position of police officer is in the collective bargaining unit represented by the Fraternal Order of Police (FOP), and you may be required to pay an agency service fee through an automatic payroll deduction. Through contracts negotiated by the FOP, there are also generous optical and dental benefits for officers, investigators, detectives, and sergeants. Contact the FOP, (202) 548-8300, for more information about the benefits and services it provides to MPD officers.
Uniform
The MPD supplies each officer with the necessary uniform and equipment, and replaces items as needed.
Tuition Reimbursement
The Department's Tuition Reimbursement Program (TRP) has been expanded. Now, you may seek reimbursement of up to $800 per semester/session for two undergraduate courses or one graduate course. The maximum tuition allowed is $2,400 per academic year, for a total of six undergraduate, or three graduate, courses. Students are responsible for making all up-front tuition payments themselves. Those who receive a grade of "C" or better are eligible for reimbursement of tuition and mandatory fees only (all other charges are paid by the student). Courses may be taken at any accredited college or university. Classes do not have to be directly related to an employee's present position or a specific promotional opportunity. However, the courses must be related to the mission or a critical function of the MPDC and District of Columbia government.
Retirement
Police officers are eligible to collect pension benefits after 25 years of service, regardless of age. Pension benefits are calculated at the rate of 2.5 times average base pay times the years of creditable service up to a maximum of 80% of the sworn member's average pay. Longevity increases of 5, 10, and 15% of base salary in appreciation of continued service at 15, 20, and 25 years of service. Longevity increases may be included when calculating the final pension, provided that the member has completed 25 years of service. Officers who work for MPD beyond 25 years continue to earn 2.5 percent over their standard pension benefits for every year worked past the 25-year minimum. Pension benefits are subject to regular cost-of-living increases.
Housing
The Metropolitan Police Housing Assistance Program (MPHAP) provides police officers in the District of Columbia with financial assistance and other incentives to become first-time homeowners in Washington, DC.

Have any further questions/comments? Email helpdesk.oap@dc.gov
Follow us on Facebook