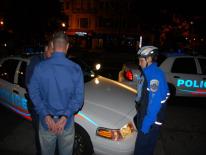 Reserve Corps members who elect to work in a district patrol assignment are assigned to a primary district that they patrol. Reserve members operate as single man units or patrol with a partner to help deter crime, handle calls for service, make arrests, and ensure the safety of the Washington DC community.
Reserve members have wide varieties of rewarding assignment to provide service to the community. Additionally, some members are assigned to the Special Operations Division (SOD). These members assist the Department in specialized assignments such as alcohol enforcement, harbor patrol and financial crimes.
All members graduating the Reserve Recruit Officers Training Program are assigned to a patrol district to complete their field training. Members remain assigned to a patrol district for a period of service.