Memorial to David H. Rose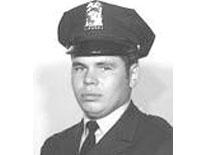 Officer Killed in the Line of Duty
Date of Death: February 20, 1971
Rank: Officer
Age: 23
Years of Service: Nine months
Marital Status: Married
Children: One
Location of Death: Montgomery County, Maryland
Circumstance:
Very little information is available related to the circumstances surrounding Officer Rose's death.
It is known that Officer Rose was in Montgomery County, Maryland, with a county officer attempting to arrest a kidnapping suspect, when the county officer's weapon discharged and killed Officer Rose.
View personal remembrances from the officer's friends and family.

Return to the list of officers killed in the line of duty.