Maps and Apps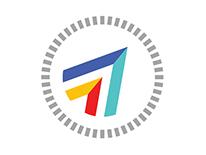 Washington, DC has intriguing art in every corner of the city. From monuments, to sculptures, to murals there are countless artworks to see and be inspired by.
The DC Commission on the Arts and Humanities partnered with the Washington, DC Economic Partnership in 2010 to launch ArtAround. The goal of the partnership was to create a comprehensive, "living" map of all the public art in DC. Since the launch, the site has grown to include museums and galleries. The ArtAround makes it easier for you to connect with the wide range of rich, crazy, beautiful and personally significant works of art that can be found in the city.
Visit the site. Download the app. Visit the artworks. Leave comments. Have fun.