Deborah Hensley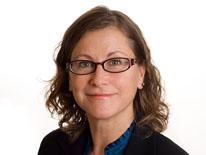 Deborah Hensley is the elected Active Teacher Trustee to the District of Columbia Board of Trustees and serves as the Chair of the Fiduciary Committee. She currently serves as a member of the Board's Investment Committee and the Legislative Committee and also has served as a member of the Benefits Committee and Operations Committee. She has successfully completed the International Foundation of Employees Benefit Plans (IFEBP) Portfolio Concepts and Management Program at The Wharton School in 2009; earned the IFEBP Certificate of Achievement in Public Plan Policy (CAPPP) Part I in 2009; and is scheduled to complete CAPPP Part II in November, 2012.
Ms. Hensley was elected as the Active Teacher Trustee in 2008 and began serving on the Board in January 2009.
Ms. Hensley's current term expires on January 27, 2013.