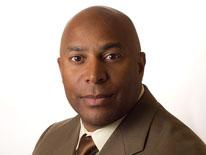 Darrick O. Ross began his service with the DC Retirement Board in 1999, and he is now in his fourth term as the elected Active Police Officer Trustee. Mr. Ross serves as the Chair of the Board's Operations Committee, and he also serves on the Investment Committee and the Fiduciary Committee.
He has been a member of the Metropolitan Police Department for the past 20 years and currently holds the rank of Sergeant.
His current term expires on January 27, 2019.